Project Management Folders in Outlook
Project management folders put managers and their teams a click away from the project data, files and reports they need.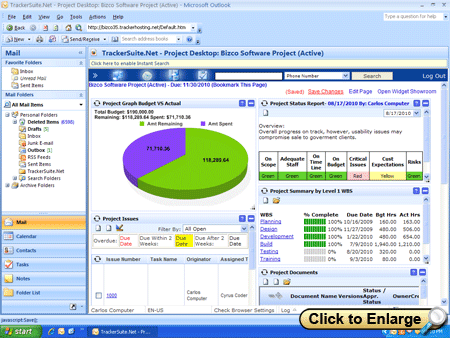 Project Folders in Outlook
TrackerSuite.Net is a 100% Web based solution that can be surfaced in Microsoft Outlook.. TrackerSuite.Net offers Web based project folders that integrate with Microsoft Outlook. As well as taking advantages of a rich, configurable workspace, users can also leverage other TrackerSuite.Net capabilities as well, including the ability to drag-and-drop Microsoft Outlook emails into project folders.

TrackerSuite.Net does not require Microsoft Exchange. It may hosted in your organization's private Cloud, or delivered as a service from Automation Centre.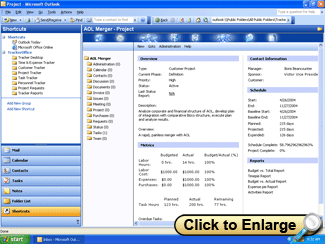 TrackerOffice offers an Outlook project management software solution that provides an easily accessed online location for project data and files, in folders like the one above. For managers and executives seeking a solution for project management using Outlook, these folders contain vital project information, including files, budgets, status reports, correspondence, schedules, customer info and more.