Outlook Purchase Order Form
Outlook purchase order forms streamline the procurement process.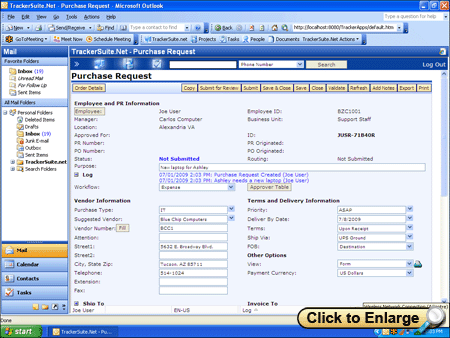 Purchase Orders in Outlook
TrackerSuite.Net is a 100% Web based solution that can be surfaced in Microsoft Outlook. It includes a robust purchase management system with automated approval routing, notifications, activity logging and reporting functions.

TrackerSuite.Net does not require Microsoft Exchange. It may hosted in your organization's private Cloud, or delivered as a service from Automation Centre.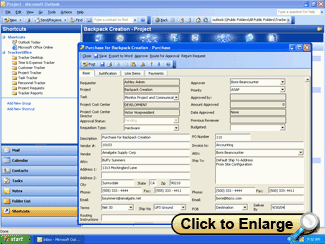 In Purchase Tracker, users can quickly fill out comprehensive purchase orders, like the one above. These forms include entries for specific line items, payments on the purchase, and justification for the purchase order.